Featured Resort of the Week: Jumby Bay
Reachable only by boat, Rosewood's Jumby Bay is a private island retreat unlike anything in the world! Located in Antigua and Barbuda, this Caribbean paradise is full of powdered sand, long stretches of bicycle paths along the coast and luxurious amenities including everything you need for a grand vacation.
Suites, Villas, and Homes
Jumby Bay is not your typical all inclusive resort; it's a private island complete with suites, villas and fully equipped homes for your customizable stay. The Rondavel Suites offer a spacious layout with charming and elegant Colonial decor, as well as garden and ocean views for guests to enjoy. Each room comes complete with a private outdoor garden with shower, courtyard, silk robes, Italian linen and bicycles to use around the island. Guests may also upgrade to a poolside suite or the Estate suite for extra-large luxury with a more spacious interior. Numerous villas are available offering multiple bedrooms and a private section of the beach. Rent a private house with six bedrooms on a private lot for an unparalleled luxury experience. Enjoy a private pool, beach access and incredible views of the ocean and surrounding islands. Your stay is complete with 24-hour butler services as well as other perks including a tennis court and a private chef.
Spas, Sports, and Island Hopping
What would you do on your own private island? Jumby Bay has everything you need to create your dream vacation.
Take advantage of your favorite water sports are available including kayaking, parasailing, paddle-boarding, waterskiing and other unique guided excursions.

Dive into the crystal clear water and go snorkeling with an instructor towards the nearby Bird Island.

Charter a private luxury yacht to go shopping on the surrounding islands, discover amazing architecture or sail around the reefs.

Get a work out in and play tennis on a private court

Enjoy the critically acclaimed 18-hole Cedar Valley Golf Course.

Take a break from scheduled activities and explore the fitness center and multiple onsite pools.

Retreat to the Sense Spa, which  offers breathtaking views of the bay alongside harmony inducing treatments.

Enjoy a massage on the warm sand, or head into the Sense Palace for more blissful offerings.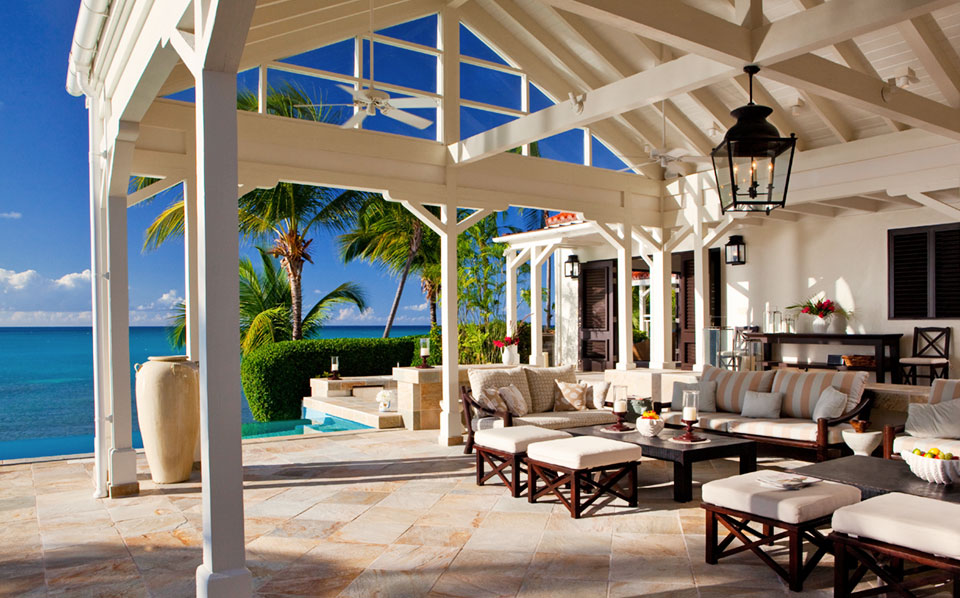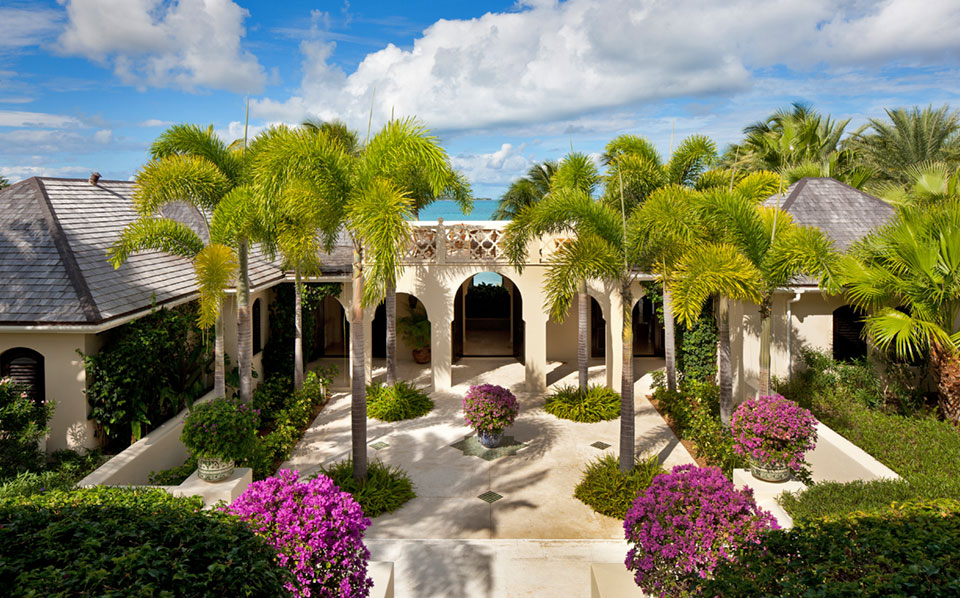 Sophisticated Meals and Grills by the Sea
This idyllic property has a collection of restaurants to enhance every occasion and will please all pallets. The Verandah is a Caribbean styled restaurant with a lovely open-air setting allowing you to dine with the comfort of palm trees right beside the beach. If you want to eat while lounging on the sand, the Beach Shack is a casual grill with locally influenced smoothies and an eclectic menu. A Sense of Taste offers a culinary journey with local and international offerings, and all of the seafood is caught fresh during your dining boat tour. You also have your choice of bars, cafes, and 24-hour room service to satisfy all of your cravings.
With an entire island full of luxurious offerings, it's clear why Rosewood's Jumby Bay is one of the top rated resorts in the Caribbean!