Paradisus Los Cabos All Inclusive Vacations
If you're looking for a memorable beach getaway, Paradisus Los Cabos all inclusive vacations don't disappoint. This all-ages luxury resort sits on a swimmable beach in Cabo San Lucas, Mexico and offers picturesque views of the Sea of Cortez. It's also located around 15 miles away from Los Cabos International Airport.
Paradisus Los Cabos is a spacious resort, but is personable towards every guest. Lush gardens and the sparkling sea create a laid-back atmosphere under the sun. Plus, as part of the Melia Hotels International brand, Paradisus Los Cabos is committed to sustaining its natural surroundings while being mindful of the products and ingredients it uses on a daily basis.
There's so much to enjoy when you're a guest at Paradisus Los Cabos. During your stay, you can expect:
Inviting suites to accommodate groups of all sizes
Delicious cuisines and a wide selection of drinks
Activities to entertain guests of any age
Weddings and other romantic celebrations
And more!
Ready to jet off on your beach vacation? Browse through hundreds of discounted all inclusive packages and SAVE BIG at All Inclusive Outlet >>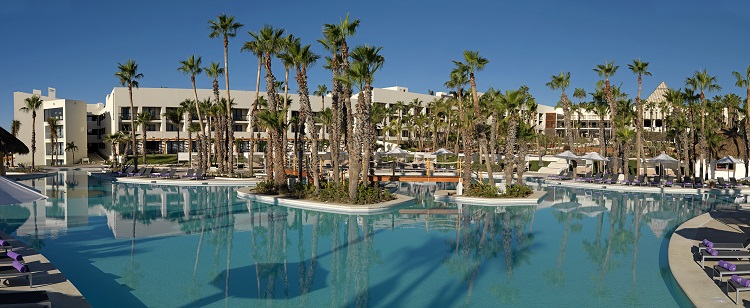 More on all inclusive vacations at Paradisus Los Cabos
What's Included?
Paradisus Los Cabos goes above and beyond to make sure your stay includes everything you need for a comfortable, stress-free vacation. Stylish accommodations are divided into two sections – one for families and the other for adults only. Enjoy savory meals, nonstop activities, and free Wi-Fi in the lobby and all rooms as part of your all inclusive experience.
Accommodations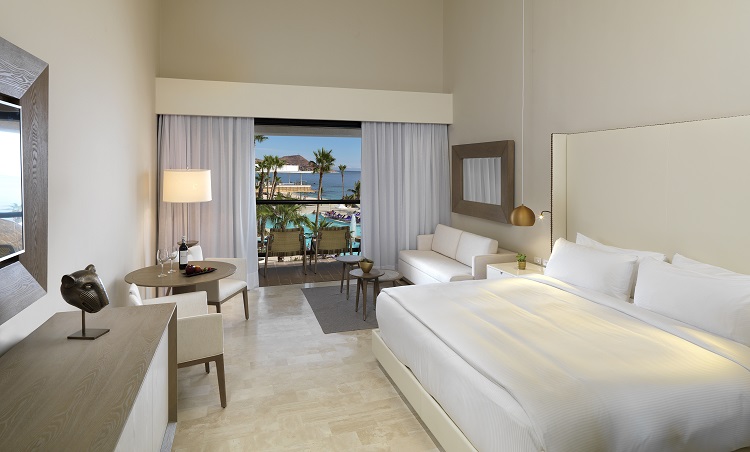 Suites at Paradisus Los Cabos are bright and spacious with décor in varying shades of white. They feature terraces or balconies that have views of either the garden or the ocean. Amenities include flat-screen TVs, fully-stocked mini bars, 24-hour room service, and more.
The ground-level Royal Service suites welcome adults-only guests who wish to experience next-level luxury. Unobtrusive wooden screens are placed between terraces to ensure privacy while a personal butler is available to meet your needs. You'll have access to a private pool, the exclusive Royal Service Lounge, and La Palapa Restaurant, which is meant solely for Royal Service guests.
Restaurants and Bars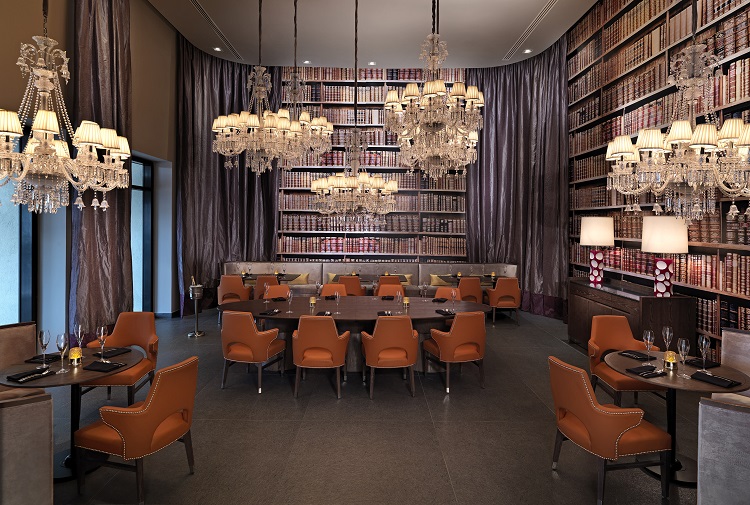 Each restaurant provides guests with a delightful culinary experience. The buffet is a great option for families with children. Asian, Mexican, and Italian cuisines are satisfying down to the last bite while Terraza & Market Grill and Gabi Beach offer casual, open-air dining. There's also Gasto Bar by Chef Martin Berasategui, who brings his world-renowned cuisine to Paradisus Los Cabos.
In addition to a variety of dining options, the resort has seven bars, including the Royal Service Lounge Bar. You can take it easy while sipping on a refreshing drink at one of these trendy venues.
RELATED: The Best Cabo San Lucas All Inclusive Resorts for Adults
Activities and Amenities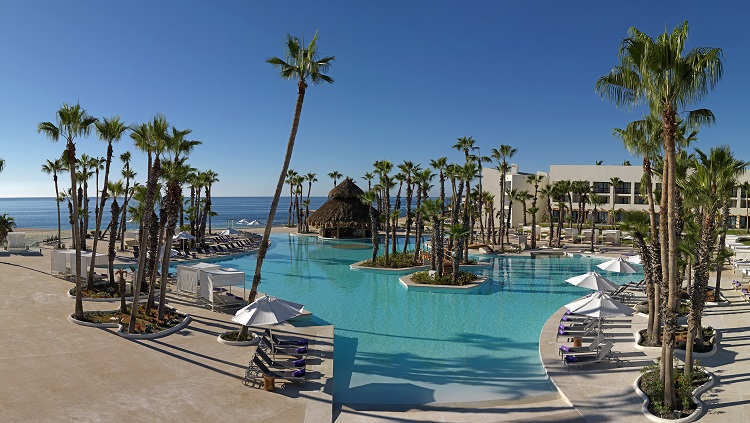 When it comes to activities, there's plenty to look forward to. The resort has four swimming pools, a gym, yoga and meditation, mixology classes, tequila tastings, and more. A top-of-the-line spa has all the treatments you'll need for full body pampering and relaxation. Kids and teens can have their own vacation fun at designated hang out spots where games, sports, and activities will keep them busy for hours. The Cabo Real Golf Club offers special prices to guests, or you can venture out on an excursion to El Arco, Wild Canyon, San Jose del Cabo, and downtown Cabo San Lucas.
Paradisus Los Cabos also offers a Family Concierge service. Benefits include private check-in and check-out, an exclusive lounge, assistance from a personal concierge, beach kit for kids, pillow menu for parents, and more.
Weddings and Romance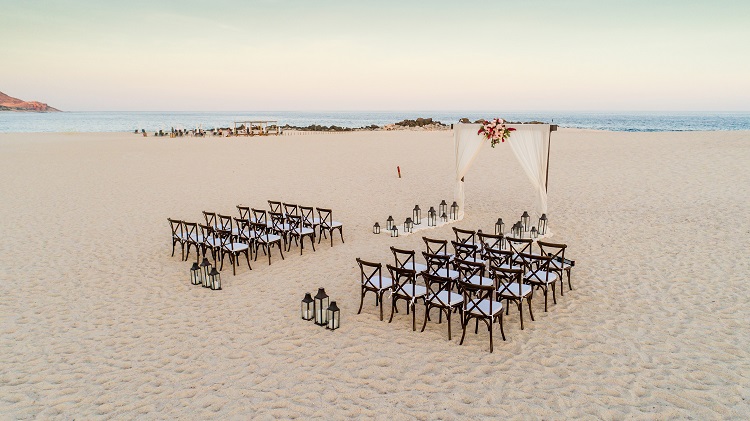 With a stunning location and luxurious touches around every corner, destination weddings at Paradisus Los Cabos are romantic and elegant. Couples looking to get married in paradise will work with a team of professionals who will assist with planning while addressing any questions or concerns. Six wedding packages offer their own unique style, allowing you to choose the one that best aligns with your needs. Plus, they're all customizable so you can have the wedding you've always dreamed of.
Paradisus Los Cabos also offers honeymoon and anniversary packages. Whether you're celebrating a milestone in your marriage or the start of your new chapter together, you'll be left with cherished memories that will last a lifetime.
Related to: Explore Paradisus Cancun for your next all inclusive vacation
Let's recap all inclusive vacations at Paradisus Los Cabos
If you seek beachfront luxury in a gorgeous destination like Mexico, then Paradisus Los Cabos is the resort for you. Visit All Inclusive Outlet to look through our selection of discounted vacation packages to for your next adventure in paradise!