Featured Resort of the Week: Couples Negril
Looking for a romantic intimate resort? Couples Negril in Jamaica is calling your name! Surrounded by coconut trees and tropical flowers, loved ones are promised to have the most relaxing and romantic trip possible. With a treehouse spa, six restaurants and six bars, an au naturel beach and Jacuzzi, and several other activities to enjoy, you can be sure you won't be bored! This all inclusive property boasts a lively, but low-key atmosphere where guests can get as adventurous as they'd like or endlessly soak up the rays by the pool or beach.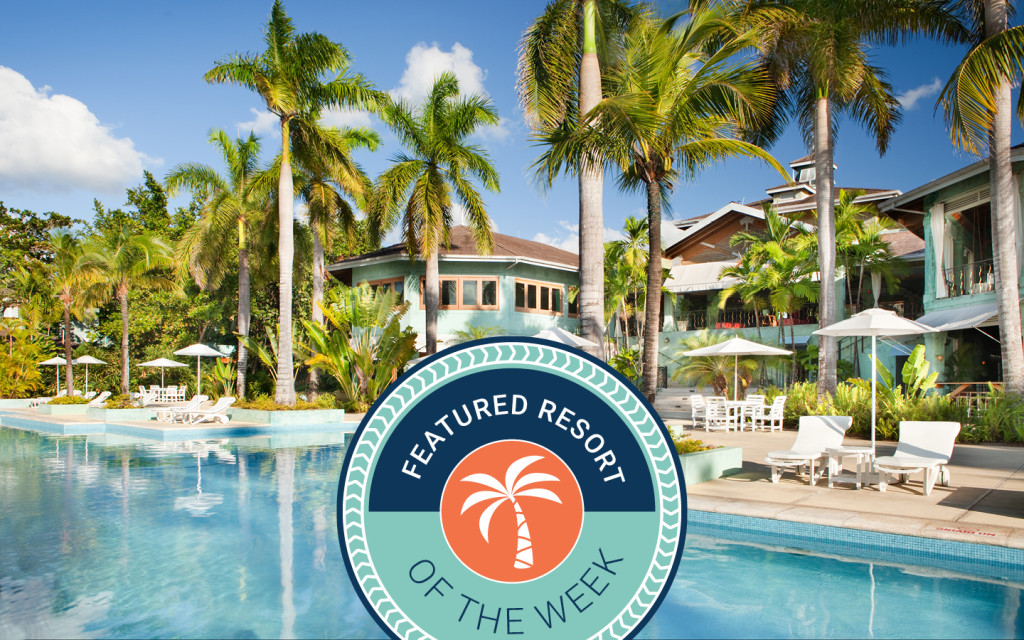 Discover What's in Each Room
Complete with 234 rooms and suites, Couples Negril is perched overlooking an amazing ocean view. Each of these rooms feature a patio or private balcony that is fully furnished to give you a front row view to paradise. The interior spaces highlight the tropical feel of palm trees and Jamaican decor along with pure white bedding for the ultimate spa style. Every room in the resort is air conditioned and feature ceiling fans to cool the tropical breezes. You'll find that each room is stocked with a mini bar and an iPod dock to play music. Explore the luxurious life with Gilchrist and Soames bathroom amenities and ultra-plush terry bathrobes.
Restaurants and Nightlife
Fine dining is a top priority at Couples Negril. Guests enjoy six options for dining for two, all of which showcase local and seasonal produce served with a wealthy variety of seafood. Start your day with a breakfast buffet at Cassava Terrace with poolside seating. For lunch, extinguish your lovers' appetite with gourmet Jamaican cuisine at the prestigious Otaheite Restaurant. After a romantic day in exploring your surroundings, relax at Lychee where your taste buds will be tantalized by proper Asian cuisine. Finish the evening with a stop at one of the bars on the resort property. The piano bar, terrace bar, beach bar and swim-up pool bar all provide the perfect place to grab a drink with your special someone.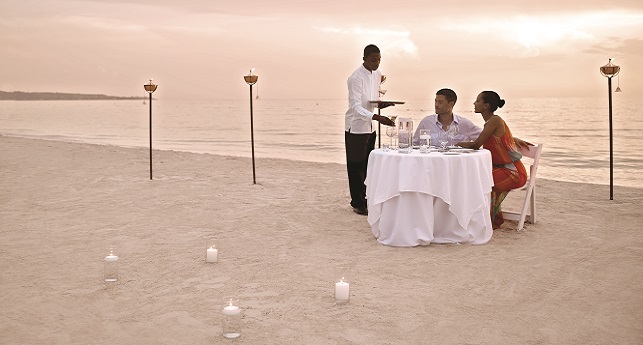 Spa Treatments on Location
The exclusive Oasis Spa at Couples Negril is much more than a place to relax and unwind. Voted the Best Spa in the Caribbean by Travel + Leisure Magazine, the Oasis Spa sets the standard for world-class tropical spa treatments. Organic therapy rooms with a tropical, seaside setting are only part of the pleasure. You can also visit the Tree House spa for a couples message, seaweed body wrap, scrub and polish, or mani-pedi.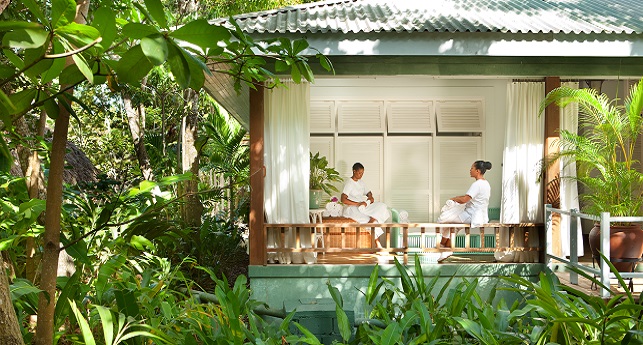 Activities to Take Advantage of
Explore the wonders of nature in Jamaica with your partner during the many activities Couples Negril has to offer. If you're looking to enjoy the outdoors, partake in an aquasize or aerobics class by the pool, unlimited golf, or even paddleboarding on the crystal-clear water! Massage, meditation and yoga classes are also a unique must for this Couples property! For the ultimate Caribbean vacation, take a ride aboard their glass bottom boats that showcases the beautiful underwater world!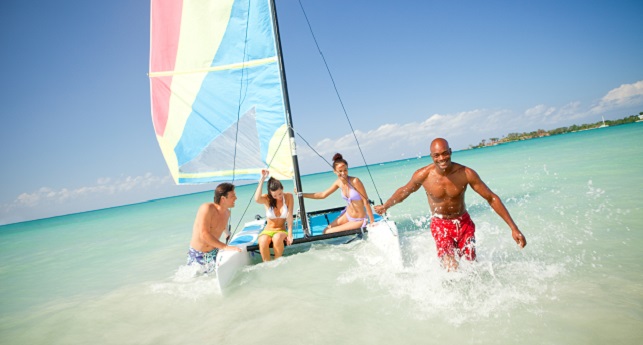 So, what are you waiting for?  Escape to this beautiful tropical hideaway and make fond memories with your significant other during your stay at Couples Negril!