Getting Engaged on Vacation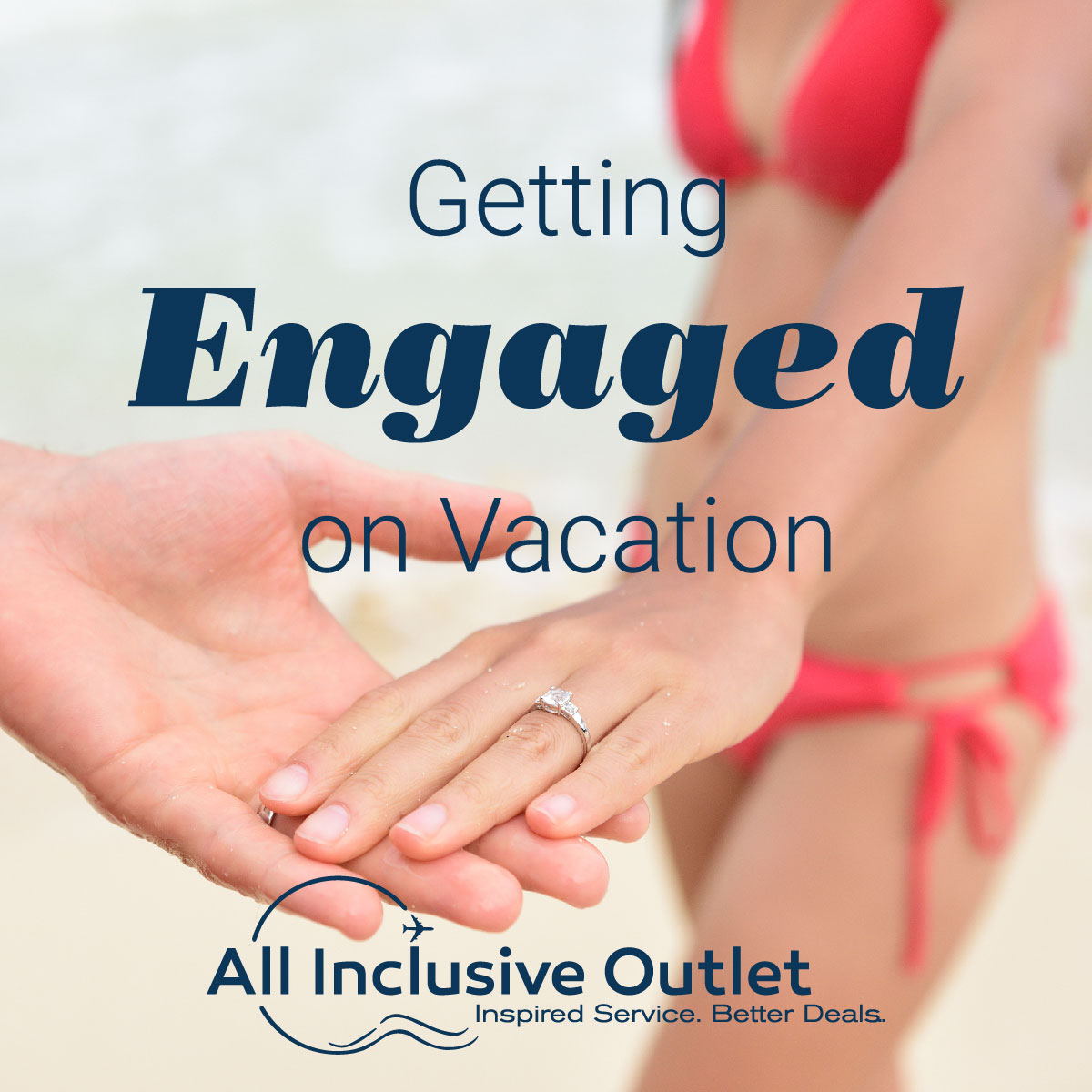 Everyone has their own dream engagement. Some want a casual and private scene, and others desire a sweeping engagement in a grand location. Whether you hope for epic or low-key, nothing is more romantic and unforgettable than getting engaged in the Caribbean! While there are so many to choose from we've curated a few favorites with some of the best atmospheres for popping the big question. With breathtaking nature, exciting and romantic activities and delectable meals to add to the occasion, you can create the perfect engagement at these all-inclusive resorts!
Located on the calm white sand beaches of Negril, Jamaica, Couples Swept Away is an adults-only property filled with luxury and Jamaican charm. Spread out amongst palm trees right along an intimate beach setting, it offers all-inclusive packages is geared specifically for couples and romance. Enjoy gourmet dining, water activities, and treatments at the spa. Taste premium drinks under the starry sky, and have a special candlelit dinner for an incredible night. This resort is perfect for a more private engagement since there are many secluded areas amongst the trees and fauna. Of course, you can always work with the staff to create an unforgettable engagement at dinneror during a boating trip! You can also request rose petals to cover your bed, have special flowers delivered, and sip on the finest champagne in the comfort of your suite.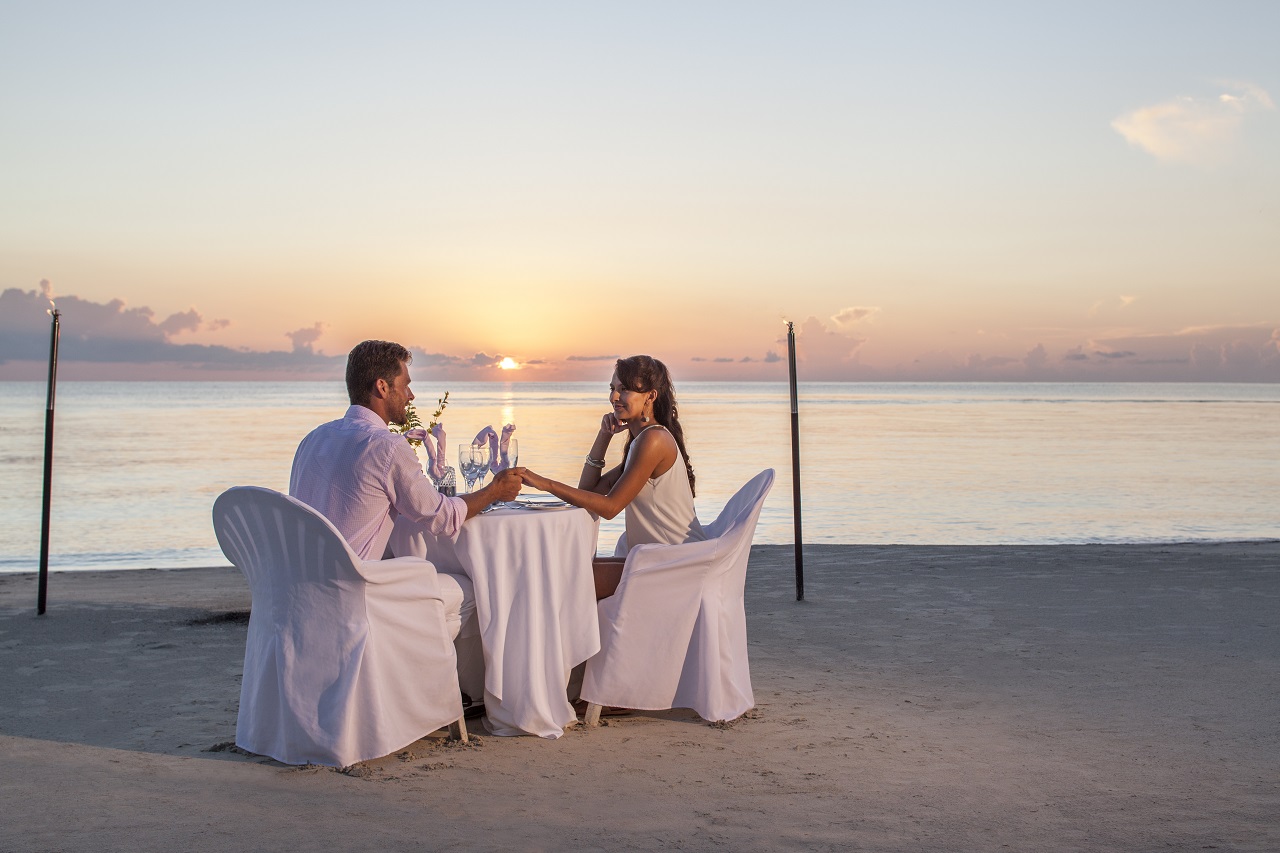 El Dorado Maroma
This adults-only resort has an ideal location for both romance and adventure. Situated on a breathtaking beach, El Dorado Maroma provides direct access to the wonderful Caribbean Ocean along with nearby Mayan ruins which are great for a day trip. Karisma's Gourmet Inclusive® Experience ensures that your stay is luxurious (and delicious) from the moment you arrive. Enjoy personalized butler services anywhere on the resort and beach, and create an unforgettable vacation by enjoying the spa or nearby jungle. Get engaged in a state of tranquil bliss, or pop the question after a scenic hike to a beautiful ruin. At El Dorado Maroma, every moment is guaranteed to be special!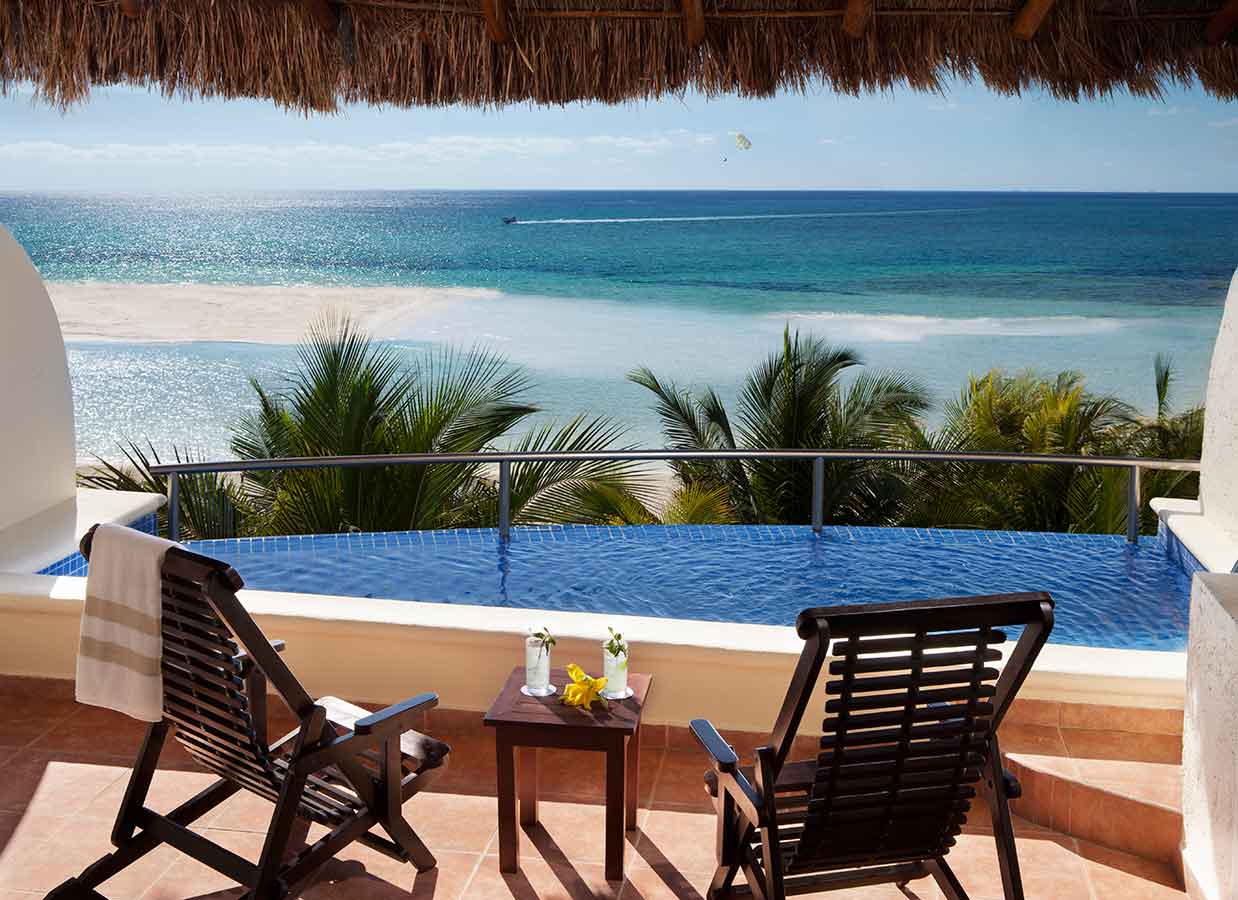 All Secrets resorts offer an amazing Engagement Package where you have the choice of numerous deluxe and personalized options for an incredible experience! Have rose petals leading to your proposal spot with the question drawn on the sand or ask professional photographers to capture the moment, and return to your suite with numerous gifts such as bouquets and champagne. At Secrets Akumal, you can enjoy a special engagement and more on a beach that is consistently rated as one of the Top 10 Beaches in Mexico. Experience unlimited luxury including snorkeling, lounging in hammocks on the beach, and fine dining at all hours.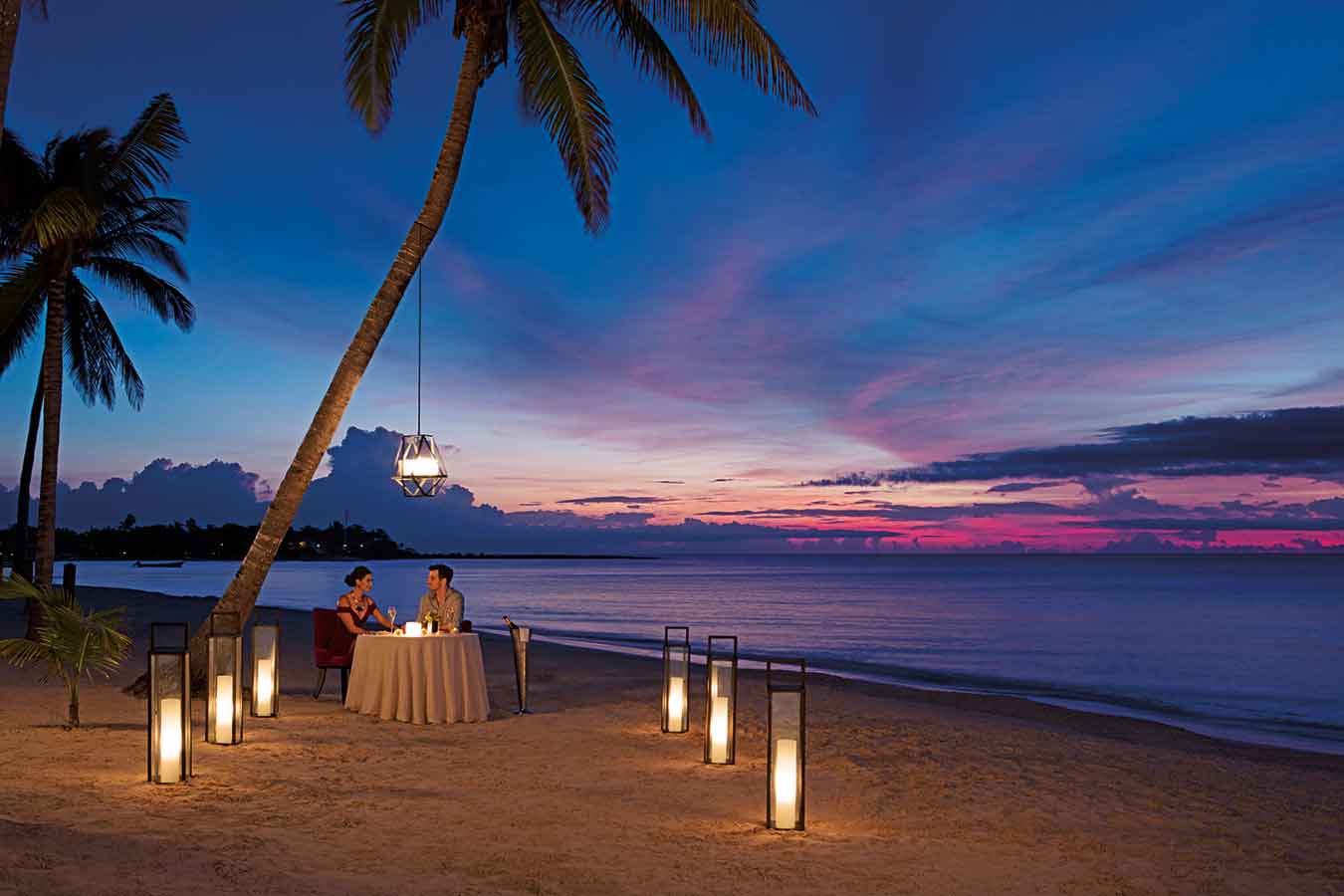 If you want a luxurious engagement on an amazing white sand beach, Valentin Imperial Maya is the perfect choice! This amazing adults-only resort is on Playa del Secreto in Mexico's Riviera Maya region. The palm tree dotted soft sand beach is a perfect location for scuba diving and snorkeling. The large suites in the multi-story buildings have an air of elegance and grandiosity, but you can also enjoy intimate perks like the full-service spa or a meal at one of the cozy restaurants. Your all-inclusive stay comes with everything you need for a romantic getaway, and you can customize your engagement exactly how you'd like.
Whether you want to get engaged under the stars, at a candlelit table, or through a grand elaborate gesture, these all-inclusive resorts will enhance the experience to make it truly unforgettable!